Who We Are
Associate Vice President & Dean of Students

As Associate Vice President and Dean of Students, Dr. Ives' portfolio includes the Tuttleman Counseling Services, Disability Resources and Services, Wellness Resource Center, Student Activities (including Greek Life and Temple Student Government), Leadership Development, Student Conduct, Orientation, International Student Affairs, the CARE Team (crisis assessment, response, and education) and Student Media. She has served on numerous university committees, including as the chair of the President's task force addressing student behaviors in the off campus neighborhoods surrounding Temple's Main Campus, co-chair of the Provost's Campus Health Assessment & Response Task Force, and member of the Presidential Task Force on Campus Sexual Misconduct.
Prior to her arrival at Temple, Dr. Ives was the Director of Strategic Initiatives at the University of Pennsylvania, where she served for nine years. She has been the principle investigator on numerous federal grants (DoE and DoJ) and has twice been the head of projects awarded Model Program distinction by the U.S. Department of Education. Dr. Ives has served as a college administrator since 1994 when she began her career at the University of Arizona as a Health Educator specializing in alcohol/other drug education and sexual assault prevention.
Dr. Ives earned her doctorate in Higher Education Management in 2005 from the University of Pennsylvania with a research interest pertaining to the challenges of institutional support for college counseling services. She earned both a master's degree in Higher Education Administration and a bachelor's degree in English from the University of Arizona. She is also a 2008 graduate of the acclaimed HERS Summer Institute for Women in Higher Education Administration.
Senior Associate Dean of Students
As the Senior Associate Dean of Students, Michele has several key responsibilities including oversight of the Office of Student Conduct and Community Standards and the Office of Disability Resources and Services.  In addition to supervising these two offices, Michele has responsibilities in the Dean of Students Office including being part of the on-call rotation, managing several scholarships, leading the General Activities Fee Committee, and co-chairing the Good Neighbor Initiative.
Michele is a graduate of Oberlin College and The American University, Washington College of Law where she earned her Juris Doctor degree.  Prior to her new role at Temple, Michele worked for the Superior Court of Pennsylvania where she was a staff attorney.  Here she was responsible for monitoring and reviewing incoming appellate cases.  Before this role, she served as the Director of the Office of Student Conduct at the University of Pennsylvania for over ten years.  During her time at the University of Pennsylvania, Michele oversaw the Student Disciplinary System, investigated and resolved alleged violations of the Code of Student Conduct, and educated the University community about behavioral standards and the disciplinary process.  In this role, Michele worked extensively with constituencies across the University, including the University Police, Counseling and Psychological Services, College House residential system, student support services, faculty and deans.  In addition to her administrative roles, Michele served as faculty for the University of Pennsylvania Law School, Drexel University, and Temple University.  In addition, for the past couple of decades, Michele has developed a passion for and expertise in mediation and conflict resolution.  As a result, she has mediated multiple conflicts in a variety of settings and has trained countless professionals in mediation skills.
Senior Associate Dean of Students

Rachael Stark joined the Division of Student Affairs at Temple University in November 2011 as the Associate Dean of Students with direct responsibility for the CARE Team. Prior to joining the Student Affairs team at Temple, Rachael held professional positions within Residential Life at Arizona State University, York College of Pennsylvania and Richard Stockton College of New Jersey.
Rachael earned her doctorate from Colorado State University with a focus in College and University Leadership.  Her research area focused on the moral behavior of Resident Assistants. She also attended The Ohio State University where she earned a Master of Art in Higher Education and Student Affairs and a Bachelor of Art in Psychology.
Project Coordinator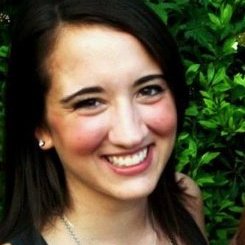 Katie Kuzoian joined the Division of Student Affairs at Temple University in September 2015 as the Dean of Students Office Project Coordinator. In this newly created role, she coordinates the Memorial Awards process, Student Commencement Speaker process, social media and marketing, the Dean of Students webpage and other tasks as needed.
Katie graduated from Villanova University in 2014 with a Bachelor of Arts in Psychology with minors in Peace & Justice and Sociology. Katie is currently pursuing a Master of Art Degree in Educational Leadership in Higher Education at Temple University. 
Administrative Coordinator